Welcome to Newton Falls Animal Hospital
About Newton Falls Animal Hospital
Founded in 1993 by Dr. Luke Lukasko, Newton Falls Animal Hospital has grown from a one-doctor small town practice to a five-doctor thriving animal hospital. Dr. Luke, Dr. Kelly, Dr. Wendi, Dr. Mike, and Dr. Alex would like to personally welcome you and your pets to our facility.
Complete Veterinary care in Newton Falls Animal Hospital
Newton Falls Animal Hospital provides full veterinary services including dentistry, routine surgeries, and more.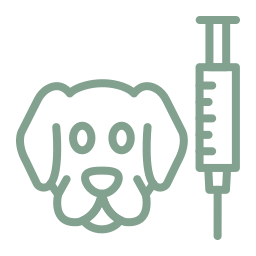 Our
veterinary team
is committed to educating our clients on how to keep their pets healthy year round, with good nutrition and exercise.
Newton Falls Animal Hospital
stays on top of the latest advances in veterinary technology and above all, remembers that all animals and pets need to be treated with loving care in every check-up, procedure, or surgery.
Newton Falls Animal Services
Photo Gallery
We love showcasing our adorable patients, and we're so excited to see what photos you'll be uploading for us to see!
Thank you for your
kind words
Your kind words and feedback help us continue to provide over-the-top veterinary service to you and your pet.
"I can't say enough good about this place. I'd pack 'em all up and take them with me if I could (we travel for work). This is the best place to take your furry friends to for all their needs. You will truly be missed and we won't forget all your smiling faces and greatness. Bless you all… Love Sissy (Foxy) and family."
"I have been a customer for close to twenty years. The entire staff has always been very helpful and compassionate when our pets are not feeling well or are due for a normal wellness visit… I would recommend Newton Falls Animal Hospital to everyone looking for a full-service vet with that hometown feel."
"I have been taking my dogs to the Newton Falls Animal Hospital for many years. I have gotten new puppies, and also had family pets pass. This clinic is well staffed, compassionate, and kind to all pets who are truly family. I would never consider another clinic for my beloved pets."